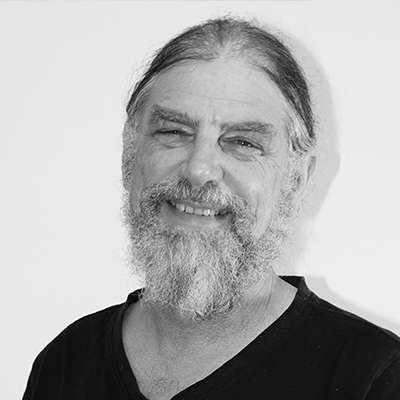 Rebus Theatre
Robin Davidson
Artistic Director
Robin Davidson is an actor, clown, director, teacher and writer. He is a graduate of Charles Sturt University in Theatre/Media, with First Class Honours. He devises theatre with communities, including five years as founding artistic director of Hidden Corners Theatre, a company for young carers (young people who have a family member with a disability), seven years as director of Imperfectly Sane Productions, the Mental Health Foundation ACT's theatre company, and fifteen years as a founding member of Canberra Playback Theatre. He has taught in East Timor, Indonesia, Thailand and Sri Lanka. He was co-awarded the 2005 Media Entertainment and Arts Alliance ACT Green Room Award for services to community theatre. He also performs, directs and teaches clown and Commedia dell'Arte, including having performed in Nara, Japan and at the Sydney Olympic and Paralympic Games.
He has extensive experience in project management, having led dozens of arts projects from concept, through consultation, finding funding, enactment, documentation and evaluation. He has worked with a wide variety of communities including young carers, people who experience mental illness, people with disability, young adult migrants, children, at risk young people, environmentalists, climate scientists, and teachers.
Robin is the founding director of Rebus Theatre. He co-leads the company with Ben Drysdale. As well as teaching and directing projects, his primary responsibilities are strategic planning and grant writing.
Rebus Theatre
Ben Drysdale
Creative Producer
Ben Drysdale is an actor, director, drama tutor, musician, events coordinator, with 15 years experience in community arts. Ben completed a Bachelor of Arts in Theatre and English at ANU in 2005 including a 2-year Acting, Voice and Movement program at Simon Fraser University in Vancouver, Canada. Since returning to Australia he has worked in a range of artistic roles both independently, and in conjunction with community organisations.
Ben's professional theatre credits include The Give and Take (Street Theatre 2007), Out of Our Minds (Belconnen Theatre 2010), Heart of a Dog (Street Theatre 2014), and Under Sedation (Street Theatre 2016). He also played the lead role in an amateur production of One Flew Over the Cuckoo's Nest (Courtyard Studio 2016).
Ben has worked as an actor and producer on a range of community-based arts projects including acting in Imperfectly Sane (2007), Imperfectly Sane Too (2008), funded by the Mental Health Foundation, co-producing the The Hunting Season (2008) funded by the Foundation for Young Australians, and producing The Mindscapes Mish Mash Variety Night (2013-2016) in partnership with Belconnen Community Service and the Mental Health Community Coalition.
Since Rebus began in 2013, Ben has performed as a professional actor in the creative development Fractured (2016), and on numerous occasions delivering Rebus' forum theatre-based workplace training. Hehas taught numerous drama workshops and classes including the Acting and Performance stream of the Australian Defence Force's Arts for Recovery Resilience Teamwork and Skills program, and worked as producer and director on All In (2016), Open Doors Open Minds (2018), Moving Climates (2018) and Access All Areas: Justice (2019).
Rebus Theatre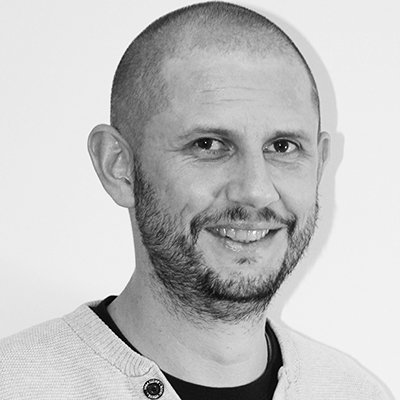 Rebus Theatre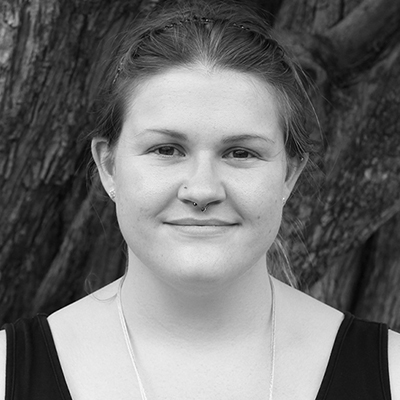 Rebus Theatre
Amy Frost
Finance and Administration Officer
Amy took on the role of Finance and Administration Officer in January 2020. She instantly proved herself a valuable addition to the organisation with her problem-solving skills, can-do attitude, cheeky wit, and propensity to bring fancy chocolates into the office.
Amy has worked in administration roles in the past but is new to the financial management side and is enjoying the opportunity to develop her skills in this area. While Amy is new to working in the theatre industry she has grown up enjoying ballet, theatre, comedy and music, as well as various crafty hobbies. Her involvement in the 'Messengers' program was pivotal in keeping her attending high school. The ACT school band program was instrumental in Amy learning the oboe which she played in various concert bands. She would love to pick it up again. Amy enjoys the variety that working with Ben and Robin brings, whether it's doing a quick bit of research to summarise a new topic or having a perfectly normal planning meeting turn into Robin and her discussing a completely unrelated hypothetical topic and Ben reining them in.
Amy identifies as a person with disability and is delighted to have found a job that allows her to do something she is familiar with (admin) whilst helping to promote a cause she cares deeply about. She is grateful to be working for an organisation full of understanding and supportive people. She lives at home with her four cheeky parrots who attended many zoom meetings while Rebus was in lockdown.
Rebus Theatre
Ali Clinch
Creative Programs Manager
Ali is an award-winning actor and director specialising in the effectiveness of theatre as a tool for education, engagement and social change. Ali's theatre experience includes working as an actor, director, musician, scriptwriter, choreographer, lighting designer & stage manager. Ali is the Artistic Director of Acting With Ali, a drama, dance and music school operating out of Queanbeyan.
Ali specialises in personalised tuition that aims to unlock the artist within. She has worked on various Rebus Theatre projects including: Fractured, the Australian Defence Force's Arts for Recovery, Resilience, Teamwork and Skills program, L'arche Inclusive Drama Classes, Bridges or Barricades - addressing conflict in schools using Forum Theatre, and Moving Climates.
Rebus Theatre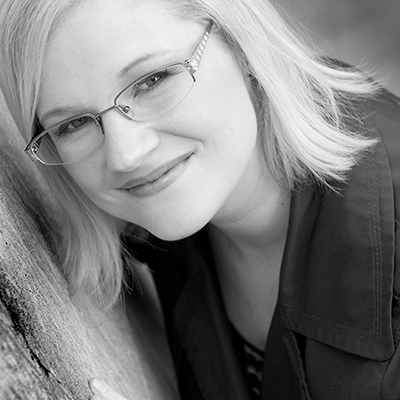 Rebus Theatre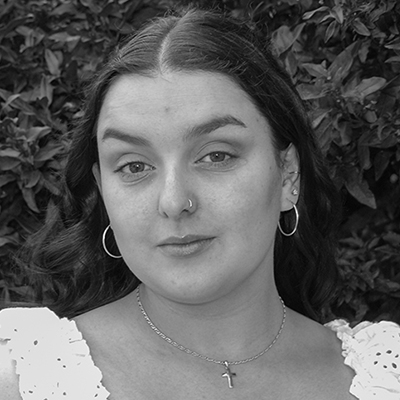 Rebus Theatre
Bek Silberman
Communications and Administration Officer/Tutor
Bek has performed in school productions at both Telopea Park School and Canberra College, where she played the role of Gwendolen in Oscar Wilde's The Importance of Being Earnest. As well as being Communications and Administration Officer for Rebus, she is assistant tutor for our Inclusive Drama Classes.
For five years she volunteered as a leader at FISH, a weekly after school children's program at St Matthew's Anglican Church Wanniassa. She currently volunteers at the St Matthew's Youth Group, leading activities for local high schoolers.
Bek is currently working towards a Bachelor of Marketing Communication at the University of Canberra. In her spare time she sings, plays piano and teaches herself guitar and ukulele.
Rebus Theatre
Cara Matthews
Founding Producer/Life Member
While Cara has moved on from Rebus, she remains a life member of our family.
Cara Matthews is an award-winning actor, director and educator who expertly uses her own lived experience and that of others to develop and deliver innovative and engaging performances around mental health and disability. She is a compassionate and dynamic teacher with a proven ability to work with people of all circumstances and abilities, and has an extensive background in improvisation.
Cara has a Certificate IV in acting for stage and screen from Canberra Academy of Dramatic Arts. She was the recipient of the 2015 Chief Minister's Inclusion Award for Emerging Young Leader, as well as a 2019 Finalist for ACT Woman of the Year.
Cara appeared in the 2012 award-winning play Smart Jimmy Slow Bob, is the voice of the National Library e-learning platform, and appeared in 2014 feature film Somebody Else's Country. In 2016 she was Artistic Director of All In Variety Show, as well as teaching several classes and workshops to people from various backgrounds. In 2017 she performed in This is my Brave and in 2018, she co-developed and performed in Moving Climates and Open Doors Open Minds, as well as acting as a mentor for the Australian Defence Force's (ADF) Arts for Recovery, Resilience, Teamwork and Skills (ARRTS) program. In 2019, she was Artistic Director of Access All Areas: Health and Access All Areas: Justice.
Rebus Theatre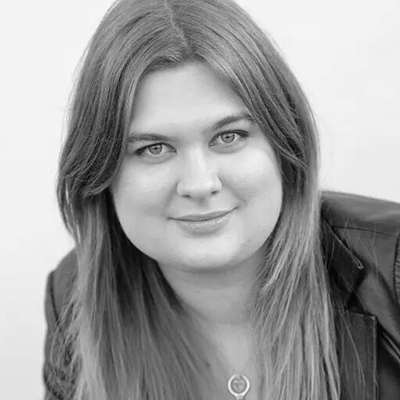 Rebus Theatre
Yolanthe Daly
General Manager
Yolanthe joined Rebus Theatre in January 2021 because of her passion for social change. She is deeply committed to supporting the work of Rebus in their creative endeavour.
She is drawn to collaborative organisations that achieve great things through teamwork and creativity.
Yolanthe has worked as an archivist, and outreach officer in Canberra heritage organisations, large and small, including the ArchivesACT , and the newly formed Canberra and Region Heritage Network of researchers.
She is experienced in managing projects and events, as well as facilitation, policy formulation and efficient governance and administration.
Yolanthe feels she works best in behind the scenes operations,
Yolanthe is a strong advocate for the social model of disability. She has first hand experience in supporting family members with disabilities to live fulfilling lives.
Yolanthe dabbles in artistic expression through felt making, painting and drawing but is always most at home crafting words.
Rebus Theatre
Amanda Plowright
Finance Manager
Amanda recently joined the team at Rebus as Finance Manager. She has always been interested in theatre since her school days, when she joined drama clubs and performed in school plays whenever she could.
Amanda has been working in the community sector in the ACT for over 20 years, mainly with organisations that support people who have a disability or chronic health condition.
She has held many senior roles in the administration and management of community organisations in the not-for-profit sector in Canberra.
Amanda's main areas of expertise in the workplace are financial systems and information technology.
She is keen to contribute her experience to Rebus. Her main tasks are to develop and monitor project budgets and oversee the financial accountability that are the backbone of making small enterprises successful and sustainable.
Amanda 's interests outside of work include travel, photography, architecture and spending time at home near the beautiful regional city of Cooma.
Rebus Theatre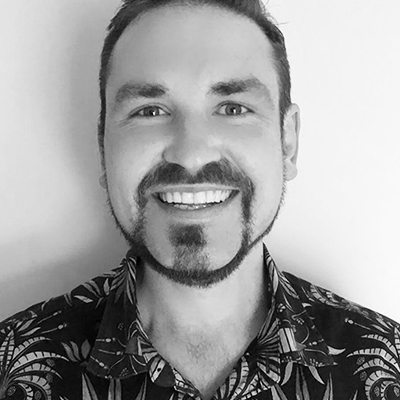 Sammy Moynihan
Actor/Tutor/Director
Sammy Moynihan is a theatre-maker, producer and arts worker with a particular interest in working with diverse communities. He is passionate about using drama techniques to foster social change, and has facilitated theatre workshops in schools, detention centres, remote Indigenous communities, and other contexts. In 2018, he toured France with Palestinian organisation, The Freedom Theatre before interning at their headquarters in Jenin Refugee Camp in Palestine.
He completed his Master of Fine Arts (Cultural Leadership) at NIDA and was the recipient of NIDA's Lynne Williams Award for Outstanding Achievement in Cultural Leadership. He trained as a facilitator at The Centre for Theatre of the Oppressed in Brazil and delivered performance workshops with homeless communities in Rio De Janeiro. In Canberra, Sammy is a Live Programs Officer at Belco Arts (formerly Belconnen Arts Centre). He also directs and produces his own work.
Sammy has worked with Rebus both as an actor in workplace training programs, and as a tutor/director a number of our programs including Bridges or Barricades, Speaking Role, Acting Out: On Screen, and Flair.
Rebus Theatre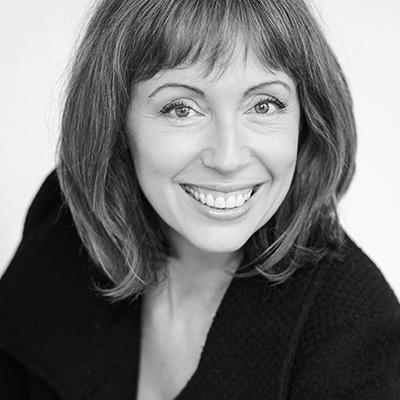 Ruth Pieloor
Tutor/Director
Ruth is an actor, improviser, and puppeteer with over 25 years' experience in the performing arts. Ruth has performed in independent films including a new IGTV comedy web series to be released 2021. Her recent theatre credits include Metamorphosis, Under Sedation, and The Very Sad Fish-Lady, all with the Street Theatre.
Her improvised performance works include Homefront Crescendo, Displaced, Imperson8, X-Voice Idol, Out Of The Box, Bridesquad, Liar Liar, Proppets, North Vs South, Mighty Little Puppet Show (Melbourne Fringe 2016), and numerous Improvention International Festival performances.
Ruth has created numerous original works include: Baby Blues (Best Actress Short+Sweet Sydney Gala Finals 2016), Toddler Slap, Vanity Insanity (Best Actress Short+Sweet Canberra 2013) and Under My Bed (Arts ACT recipient 2017). Ruth is a freelance Drama tutor (Bachelor of Teaching University of Western Sydney), proud Media, Entertainment and Arts Alliance ambassador, and resident Clown Doctor at The Canberra Hospital. She lives with her teenage sons, husband and doggy.
Rebus Theatre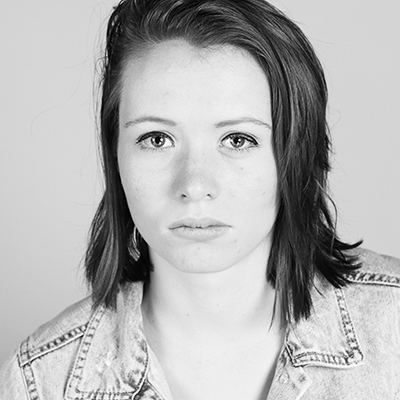 Katherine Berry
Tutor/Director
Katherine Berry is a Canberra-based singer, improviser and actor. She holds a Diploma of Musical Theatre and has performed in many theatrical and musical productions, including Heathers the Musical, Opera by Candlelight, Henry V, The Woman in Black, and several Short+Sweet festivals.
Katherine has been involved in creating and developing several new theatre works with Canberra writers and directors. She is a member of Canberra's well-known improvisation troupe, Lightbulb Improv and performs with them regularly. When not performing herself, she teaches dance and drama to people of all ages.
Rebus Theatre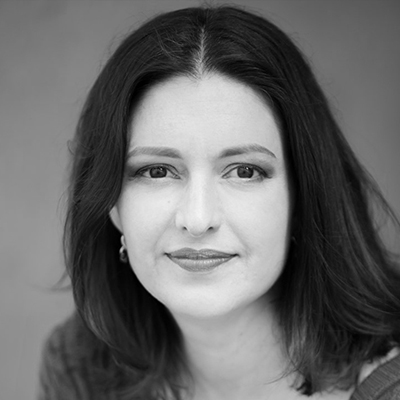 Heidi Silberman
Tutor/Director
Heidi is a Canberra-based performer, director, writer, and educator. Her scripted performances include Hastings in Lakespeare's Richard III, Oberon in A Midsummer Night's Dream, various characters in Limbo Theatre's The Good Doctor and Lindy Chamberlain in Moral Panic's Canberra season of Love/Chamberlain. She has created and directed improvised shows including BrideSQUAD, Shakespeare with Zombies, and The Home Front which had successful seasons in Canberra, at the Adelaide Fringe Festival and regionally. Her plays have been staged in festivals in Canberra, Sydney and Wagga Wagga.  She has written for anthologies The Sound of Silence (awarded the 2012 ACT Writing and Publishing Award for Nonfiction) and In God's Hands (shortlisted for the Caleb Award for Poetry 2013). Heidi has taught drama and improvisation for Perform Australia (previously Canberra Academy of Dramatic Art), Impro ACT, and in local schools.
In her role as Associate Artist with Rebus Theatre she co-directed A Tender Thing in 2019 and has written and directed plays for Inclusive Drama Classes. She is co-founder of local theatre company Chrysalis Theatre and co-producer of the Canberra Unscripted Festival. Heidi's alter ego is Dr Peek-a-boo, a Clown Doctor with The Humour Foundation.
Rebus Theatre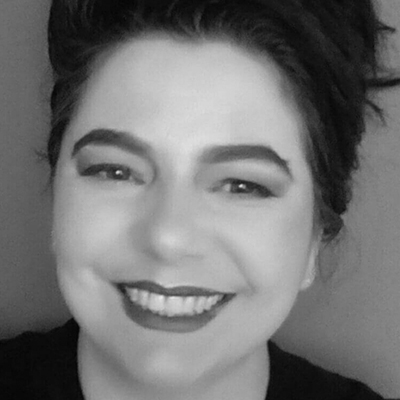 Michelle McDonald
Actor/Tutor
Michelle McDonald grew up in Sydney where she performed in cabaret acts, singing, dancing and acting. Since moving to Canberra, she has been busy being a single mum.
Michelle been a part of the ensemble cast for three of Rebus Theatre's Access All Areas experiential workplace training programs. She has also work for Rebus as an assistant tutor.
As a person with a mental illness, Michelle did not realise that she had a disability for most of her life. Often, she was told it was just her fault or, that it wasn't real. To recognise and appreciate that she has a disability gives her permission to be kinder to herself, feel safer to disclose and to be understood by others. It means that she belongs to a strong community where she is supported to accept herself the way she is.
Rebus Theatre
Dougie Herd
Actor/MC
Dougie has been involved in two Rebus projects. He performed the MC role in All In, a variety show of all-singing, all-dancing, all-acting talent to celebrate International Day of People With Disability in 2016. In 2019 Dougie played the part of a disappointed, sad old man in a wheelchair Access All Areas: Health workplace training program. Disappointed, sad old man in a wheelchair? Not exactly a stretch!!!
In his 'day job' Dougie works for Community Connections Inc. and My Choice My Support; two NDIS registered providers based in Kambah.
Dougie says that participating in events with 'the fabby folk at Rebus' was a total blast. He recommends it to anyone.
Rebus Theatre
Anaïs Maro
Tutor/Director
Born into a family of theatre makers in France, Anaïs grew up in the theatre: her parents were professional actors and directors. She trained in professional acting schools in Paris, where she studied Stanislavski, Grotovski,and traditional French theatre. Anaïs co-ran her own theatre company, Le Rugissement de la Libellule, producing work in the Paris region, and touring across France and internationally, including a residency in Russia. She was also performing lead roles as an actress in Paris and on tour. Passionate about learning and the diversity of cultures, she undertook short training in Nôh and Kabuki in Japan, in Commedia dell'Arte with Carlo Boso, and at the Actors' Studio with Jack Walzer.
Anaïs has developed a passion for cultural management, particularly in intercultural settings, and has completed a postgraduate program in Cultural Management and Policy. In 2004 she led cultural programs for migrants and refugees in Paris. In 2009, she was appointed the director of the Alliance Française of Brunei where she curated numerous arts festivals, residencies, exhibitions and programs, stimulating cultural dialogue between Francophones and Bruneians. After consulting in Creative Industries from 2011 to 2018 in Brunei and Ethiopia, she is now the General Manager of Canberra Youth Theatre. However, she didn't leave her creative career aside. In 2020, she also directed a performance at the Canberra Multicultural Festival, ran workshops for adults with disability at Belconnen Arts Centre and is an Associate Artist with Rebus Theatre.
Rebus Theatre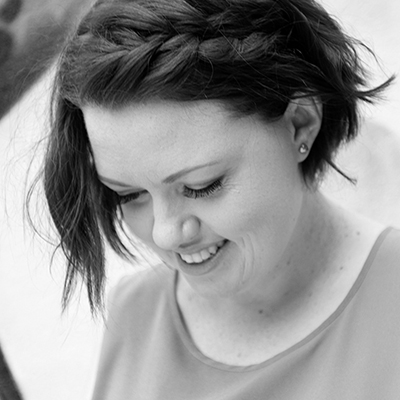 Ruth O'Brien
Actor/Musician
Ruth O'Brien is a vocalist with more than 15 years of performing experience.
Ruth's writing style infuses the sounds of blues, jazz with pop, electronic sounds and looping. She also enjoys improvising with other artists and experimenting with new sounds.
Ruth plays an active role in the arts in Canberra as a performer, coach and arts administrator. Ruth has worked with Rebus as an actor and vocalist on a number of projects.
Rebus Theatre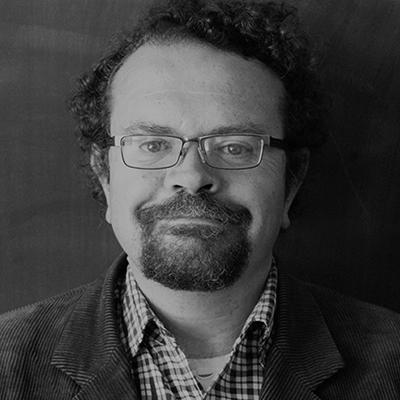 Joel Swadling
Actor
Joel Swadling is an actor and writer. He has a Graduate Diploma in Writing and Editing from the University of Technology, Sydney. Joel's work with Rebus includes acting in a one-man political satire, The Defenestration of Citizen X in All In! (2016), as well as roles in Access All Areas: Health, Justice, and Community workplace training programs (2018-19). Joel also acted in A Tender Thing, Rebus' original play about love and disability in 2019.
He values and respects Rebus for its inclusiveness, and the way in which it creates space for performers and audience members to work together to effect social change. Joel is currently writing a biography of the Canberra theatre actor/producer/director, David Branson.
Rebus Theatre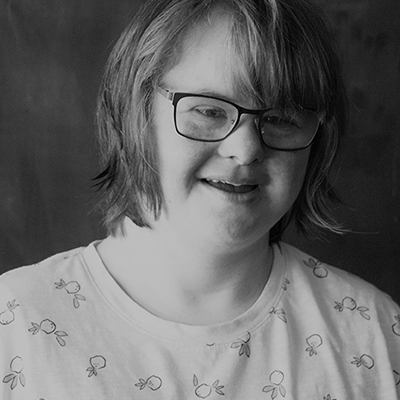 Lucy Raffaele
Actor
Lucy Raffaele has always had a passion for performing, appearing in many school productions. She honed her theatre skills majoring in drama at the International School of Brussels. Lucy is currently an enthusiastic participant of Rebus' inclusive drama classes at the Hub in Phillip, performing in many productions with them. Most recently she was thrilled to perform in Rebus's Access All Areas: Health and Justice Forum Theatre workplace training programs (2019).
Lucy also acted in A Tender Thing, Rebus' original play about love and disability in 2019.
Rebus Theatre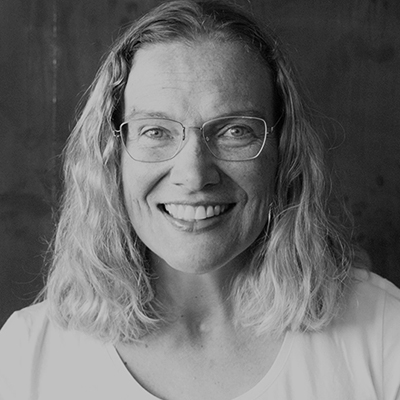 Louise Ellery
Actor
Survivor of a major car accident that left her in a coma for five months and with a brain injury and permanently disabled, this Paralympian is determined nothing can stop her. Louise Ellery, winner of the ACT Chief Minister's Awards for Excellence in making inclusion happen, is a Canberra based actor, screenwriter and executive producer. She recently completed courses on performance & screenwriting at Perform Australia, CIT, Screen Canberra & the Australian Catholic University. Performance and film credits include: Human Error and With Little Hope.
Louise also acted in A Tender Thing, Rebus' original play about love and disability in 2019.
Lucy also acted in A Tender Thing, Rebus' original play about love and disability in 2019.
Rebus Theatre
Simone Bartram
Actor
Simone Georgia Bartram is an actor who happens to have a disability, which she calls a "different ability". She has been acting for eleven years. Her love of acting began in 2006 when she performed in Wakakirri as a comet, and grew through high school performing roles in various plays and monologues.
Since then she has performed with Harvest Rain Theatre Company in Grease, and Rebus' Forum Theatre project Access All Areas: Community 2018.
Simone also aspires to become a writer, having already completed two unpublished works - Love Letters and Jason And The Demons, both under the name of S.G. Bartram.
Simone also acted in A Tender Thing, Rebus' original play about love and disability in 2019.
Rebus Theatre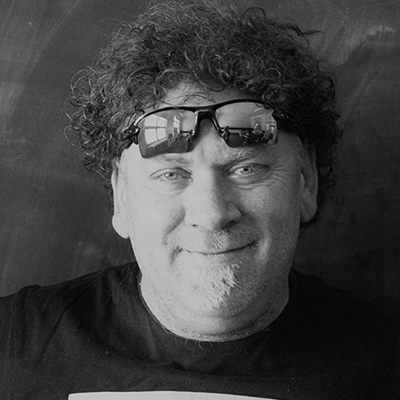 Grant McLindon
Actor
Grant McLindon has a varied creative history. After studying A level theatre in the UK he has been involved in many theatrical productions, including Rebus' Access All Areas: Justice (2019). Through the Ignite program at Belconnen Arts Centre he has shown his paintings and sculptures. He has an interest in design, having created different ideas for bicycles and created art out of furniture. He writes poetry and plays guitar, and has performed in a local band.
Grant also acted in A Tender Thing, Rebus' original play about love and disability in 2019.
Rebus Theatre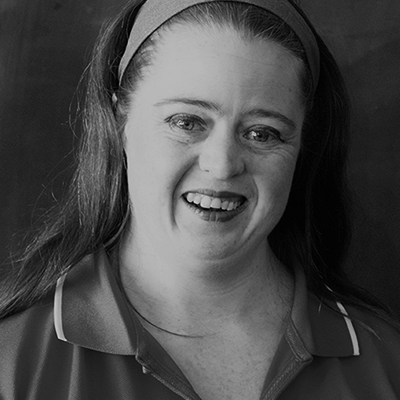 Katie Senior
Actor/Dancer
Catherine Senior's love of acting started at Lake Tuggeranong College with performances in Charlie and the Chocolate Factory and Tommy the Rock Opera. Since then she has performed in stage productions Whiff (2012), A Day in the Life and various Forum Theatre productions with Rebus.
Her film credits include roles in the PATH Families Network, Facilitator Training DVD (2010), Beautiful (2010) which has since been shown at film festivals in London, Belgium, New York and Melbourne, Crystal Clear (2013) and Dance Off (2014). In 2011 she was awarded the Alderson Award for her achievements.
Catherine also acted in A Tender Thing, Rebus' original play about love and disability in 2019.
Rebus Theatre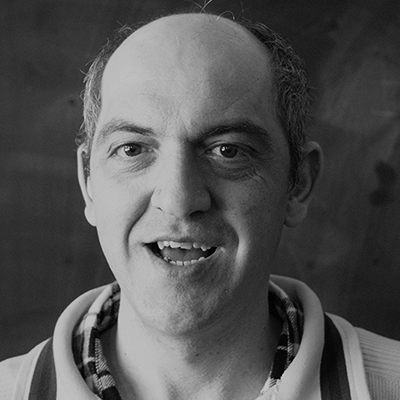 Peter Rosini
Actor
Peter Rosini has a love of performance in many forms. He starred in Bus Stop Films' Beautiful (2010) which achieved national and international acclaim in various film festivals including the Other Film Festival in 2012. Other film credits include Dance Off (2013), Stuck (2016) and Bus Trip (2018) which won first prize in The Focus Ability Awards in Australia in 2018. Peter's stage performances include The Mad Woman of Chaillot (2006) and many performances with Rebus' inclusive drama classes. Peter's creative talents extend beyond acting to include ballroom dancing, singing, woodwork and art.
Peter also acted in A Tender Thing, Rebus' original play about love and disability in 2019.
Rebus Theatre
Thanks to our past members:
Meredyth
 Pe
t
tit
–
Founding Member/Actor
John Rogers
 – Founding Member/Actor
Kate Diggle – Founding Member/Actor
Uday Vasu – Founding Member/Actor
Dish 
Wheller
 – Founding Member/Actor
Vic 
Lampe 
– Founding Member/Actor